Butter cream icing with fondant decorations, Avery's first birthday cake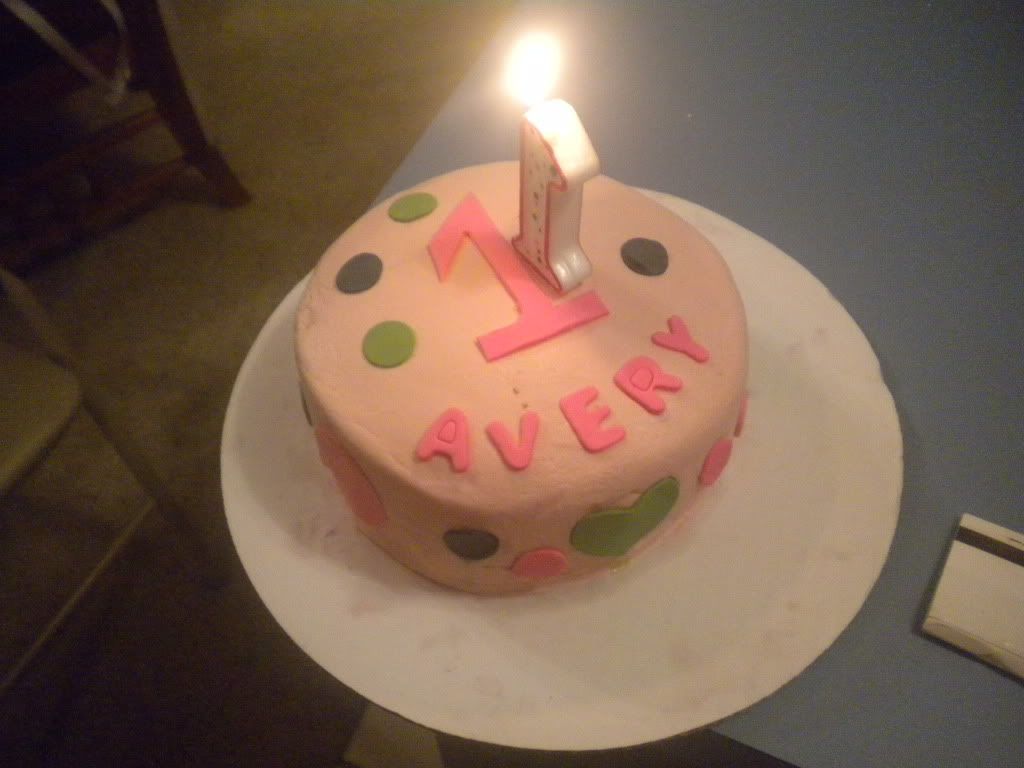 Paid for circus cake for a little girl's third birthday. Fondant icing and decorations. White chocolate suckers.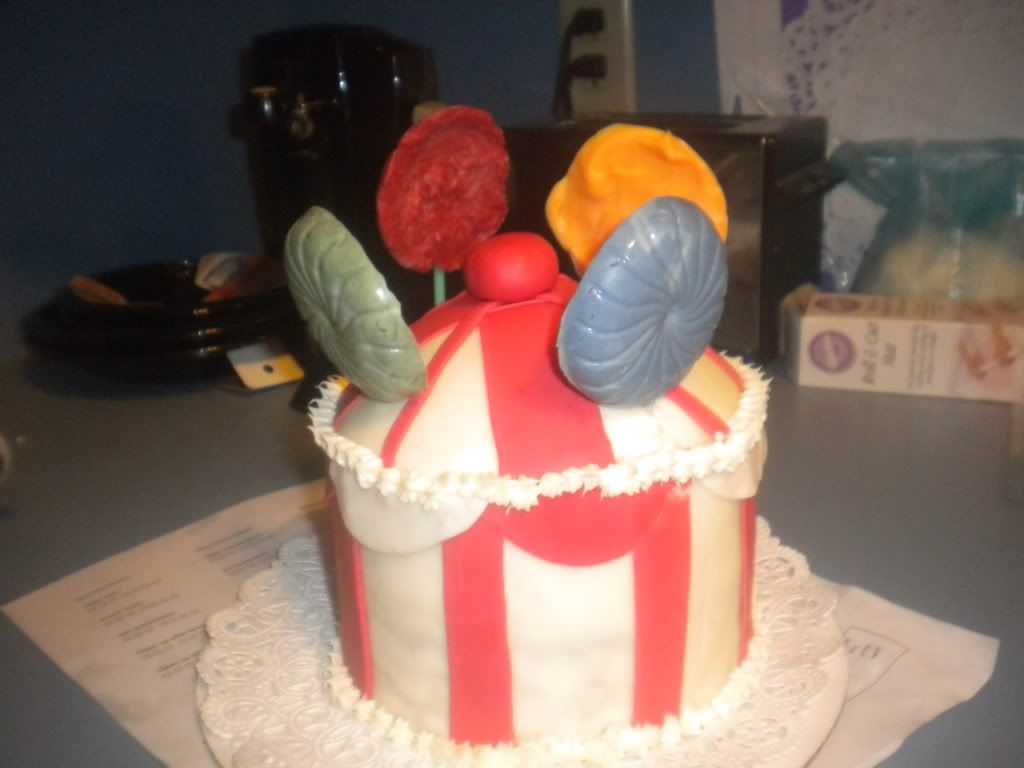 My first topsy turvy/mad hatter cake. Gymboree for Avery's first birthday. Haley got to it, and stuck her fingers in it. Still needs practice, but Chad got me a tilting spinner cake stand so I'll be able to master it! All fondant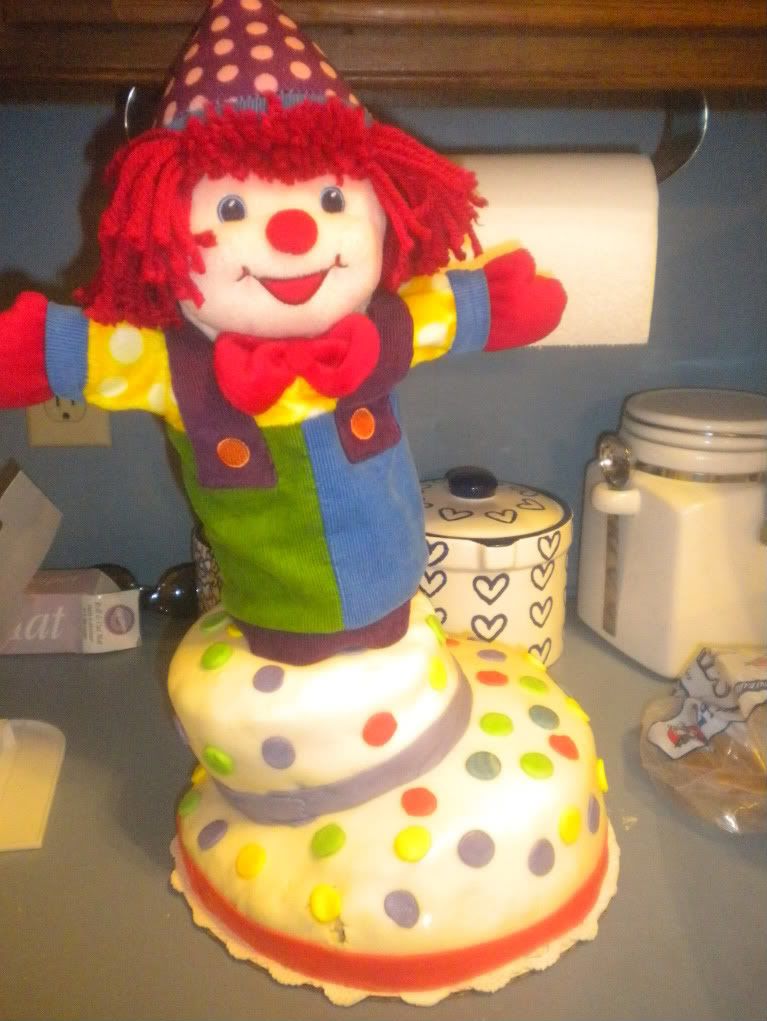 Avery's cupcakes, buttercream icing.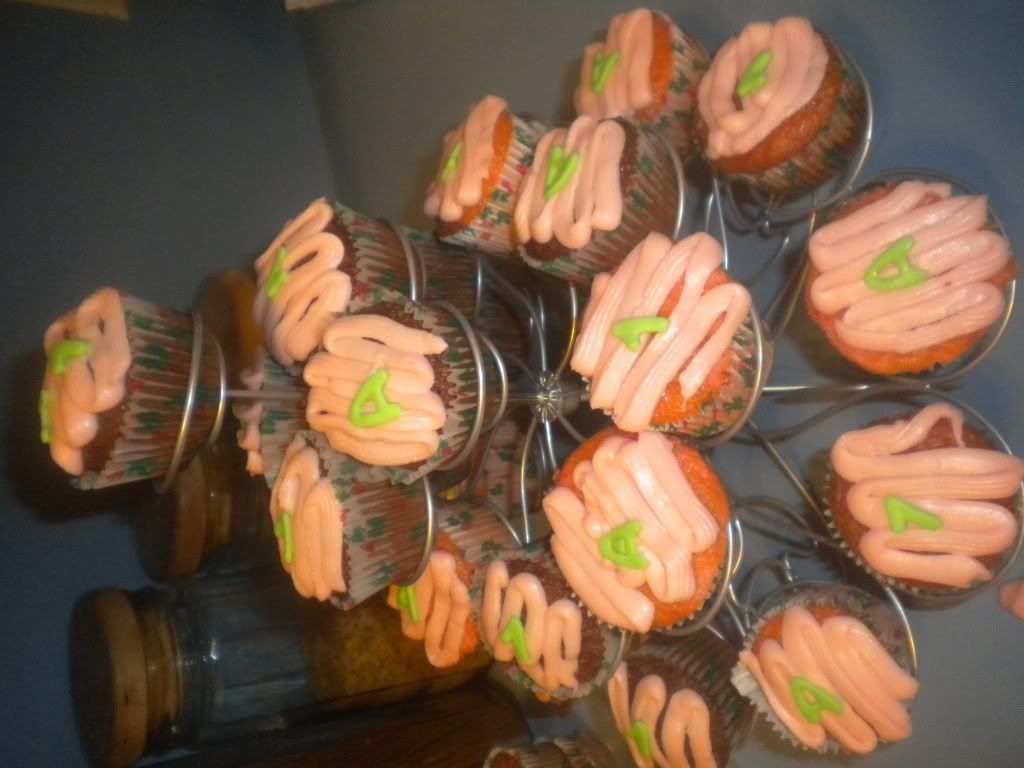 A paid for Baby Shower cake. Pregnant belly, all fondant.